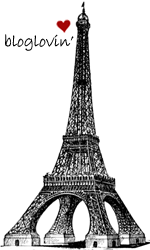 Follow my blog with Bloglovin! Hello everyone! I hope you all are well. I am pleased to announce that my blog is now on Bloglovin! Also, www.thejuneguide.com has gone through some changes. The website layout is now different and also this blog is now called The June Guide I decided to change it because I believe those three words sum up everything I want this blog to be. Fun: I want my readers to enjoy my blogs and have fun with them. Futuristic: I am always thinking of the future and I want you all to see what I am thinking of. Fashionista: I am a lover of all kinds of fashion and I want that to be shown in this blog.
Apart from that, I am now on Tumblr. My Tumblr is essentially an extension of this blog. It will be a place where I can further express the Fun. Futuristic. Fashionista. components of this blog. It is also a place where I can post a lot more of my photography. But do not fret, I will still post some photography photos on this blog! Think of it as this blog will feature just the "star" photos, while my Tumblr will feature the "star" photos and the "rest of the cast" photos.
So keep an eye out for some new posts on fashion, music, food, beauty, etc! Signing off!